Jeff Sewell at Nellie's Gallery
We are excited to announce our upcoming exhibit, Back to the Ranch, featuring local artist Jeff Sewell. Jeff is a native Californian who is an en plein air artist. He will be sharing fifteen works in our gallery. Mark your calendars! This exhibit will be on display in Nellie's Gallery at Moulton Museum from March 9 - June 29, 2023.
Moulton Museum is proud to celebrate the pioneer spirit with our local community. We couldn't think of a better way to transport you back in time than to enlist the creative talents of local artist, Jeff Sewell, as he preserves the living history found in
Aliso and Wood Canyon Wilderness Park
.
We are fortunate to work with such creative individuals who have the ability to capture the natural beauty of the land that has comprised Moulton Ranch for all these years. We hope that you enjoy a glimpse into the past of Orange County history by viewing Jeff Sewell's creations and exploring the park's many trails.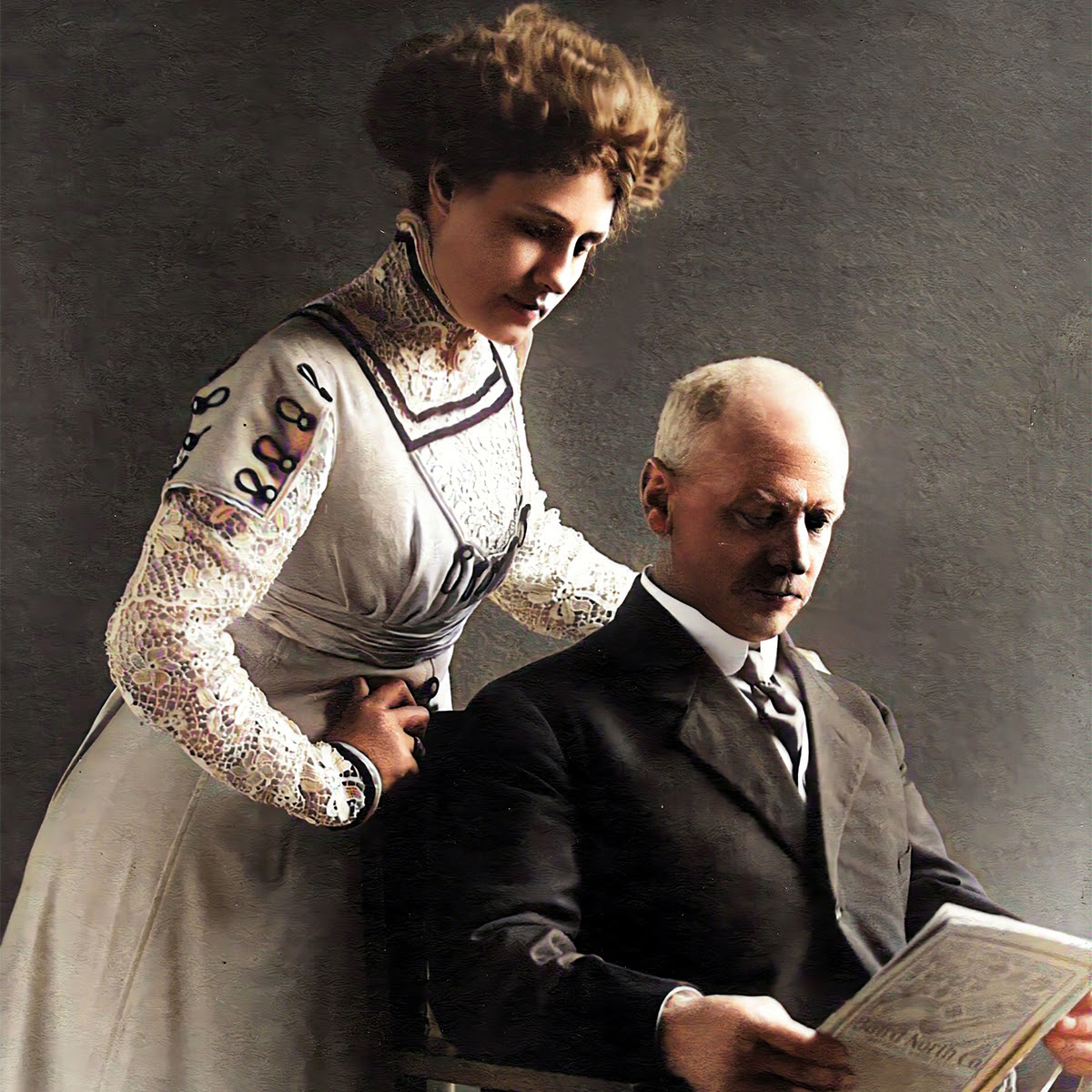 Nellie Gail and Lewis Moulton in a formal studio. This portrait was taken circa 1908. Lewis was 54 years old and Nellie Gail was 29 years old when they were married. (2017.02.01)
Impact OC: How Moulton Museum is Keeping Orange County's History and Ranching Era Alive