As a new week dawns, we decided to feature a few key interesting developments courtesy of CB Insight and Abundance Insider which is a "window" into the future:
Apple's latest patent is aiming to
turn your iPhone into a medical device
. The filing describes how a phone camera could be used to collect data like heart function, body fat, and blood pressure.
The robots are coming, the robots are coming
Amazon will have more robots than employees pretty soon.
Someone, build a wall.
We view this as critical especially as Disney is going to be launching a streaming service in a direct competition with Netflix: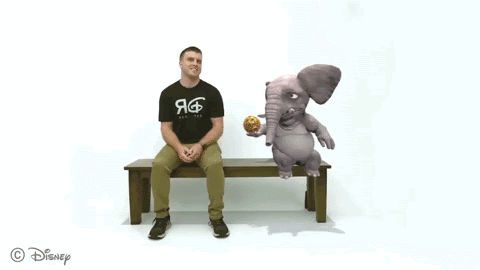 What it is: Disney Research has created the first headset-free shared augmented reality experience, dubbed Magic Bench. Leveraging Microsoft Kinect technology, the experience allows users to view themselves through a mirror with other characters sitting next to them. As one example, they might sit next to a rabbit or an elephant, feel them move on the bench, and hear their words as if they were sitting next to them.
Why it's important: Cumbersome head-mounted displays pose an obstacle to mass adoption of mixed reality experiences; in response, we're seeing a number of different approaches to this challenge, from holograms to this new approach from Disney. Look for many more combinations of sensory input to "level up" the social experience of this new medium.